The American Eskimo Dog, with its captivating beauty and charming personality, has captured the hearts of dog lovers for centuries. This article delves into the intriguing history of this remarkable breed, tracing its origins, development, and significant contributions throughout its existence.
Origins: Tracing Back to Europe and Germany's Influence
The roots of the American Eskimo Dog can be traced back to Europe, primarily Germany. Although its name suggests otherwise, this breed did not originate in America. Instead, it emerged from a long lineage of European Spitz dogs that were brought to the United States by German immigrants in the 19th century.
Arrival in America: Settling into the New World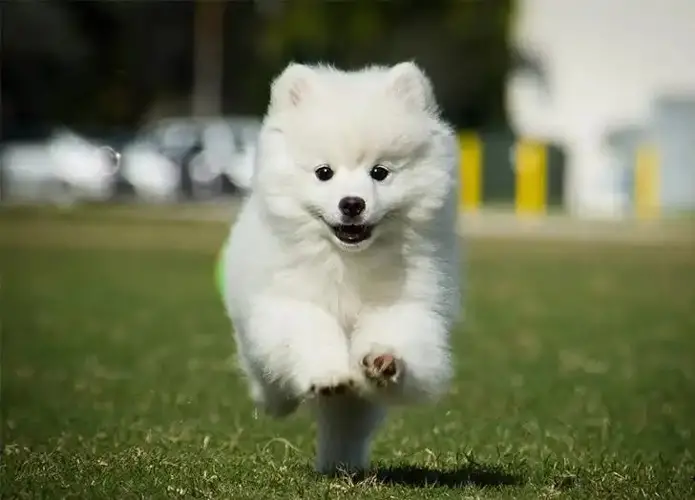 During the late 1800s and early 1900s, German immigrants arrived in America, carrying along their beloved Spitz dogs. These dogs possessed an exceptional combination of intelligence, agility, and striking physical features. However, it was in America where the American Eskimo Dog began to find its unique ident ity.
Recognition as the "American Eskimo Dog"
In the early 20th century, this captivating breed gained popularity in circuses, where they performed tricks and entertained audiences across the nation. Interestingly, it was during this time that they acquired the name "American Eskimo Dog," despite having no direct connection to Eskimos or the Arctic regions. The name change was likely an attempt to attract more attention and capitalize on the public's fascination with polar expeditions.
Versatility and Contributions: From Circus Stars to Farm Companions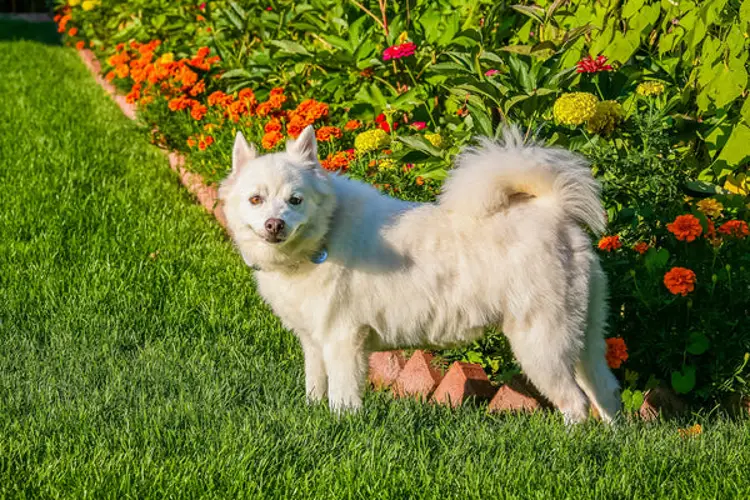 Beyond their roles in circuses, American Eskimo Dogs proved to be versatile working companions. They excelled as farm dogs, guarding property, herding livestock, and even pulling carts. Their intelligence, adaptability, and willingness to learn made them invaluable assets in various tasks.
The American Eskimo Dog Club of America: Preserving the Breed's Legacy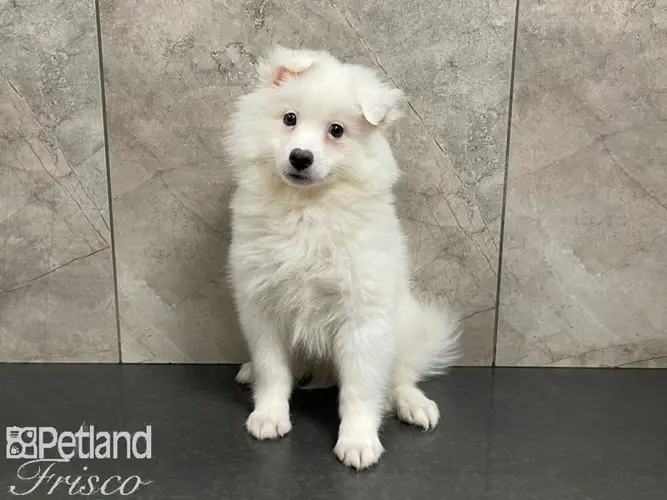 To ensure the preservation and promotion of this exceptional breed, the American Eskimo Dog Club of America (AEDCA) was established in 1985. This organization serves as a valuable resource for enthusiasts, breeders, and owners, striving to maintain the breed standard, educate the public, and support responsible ownership.
The American Eskimo Dog's Appearance and Physical Characteristics
The American Eskimo Dog exhibits an elegant appearance with its profuse white double coat, erect triangular ears, and dark almond-shaped eyes that radiate intelligence and alertness. They come in three size varieties: toy, miniature, and standard, catering to a range of preferences and living arrangements.
Temperament and Personality Traits: A Loyal and Energetic Companion
Beneath their stunning exterior, American Eskimo Dogs possess a friendly and outgoing personality. They are known for their loyalty, devotion, and eagerness to please their owners. Their intelligence makes them highly trainable, while their playful nature ensures they bring joy and entertainment to their families.
Training and Socialization: Nurturing a Well-Balanced American Eskimo Dog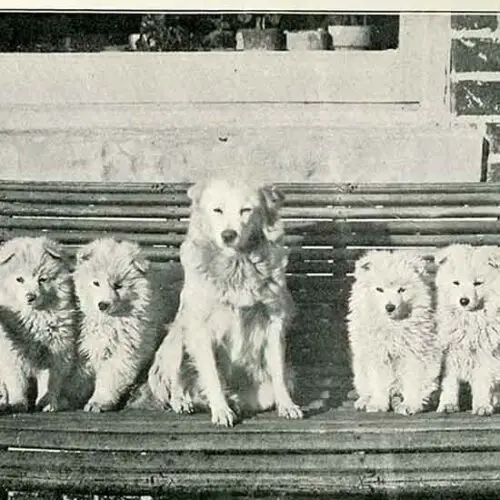 Proper training and socialization are paramount when raising an American Eskimo Dog. Early exposure to various environments, people, and animals helps shape a well-rounded companion. Consistent positive reinforcement training methods work best for these intelligent dogs, ensuring they grow into confident and obedient family members.
Health Considerations: Understanding Potential Concerns
Like any breed, American Eskimo Dogs may be prone to certain health conditions. These can include hip dysplasia, progressive retinal atrophy, patellar luxation, and dental issues. Regular veterinary check-ups, a balanced diet, adequate exercise, and maintaining proper dental hygiene are essential to promote their overall health and longevity.
Conclusion
The captivating history of the American Eskimo Dog showcases its transformation from European Spitz dogs to versatile working companions and beloved family pets in America. With its elegance, intelligence, and enduring heritage, this breed has left an indelible mark on the hearts of dog enthusiasts worldwide. Whether as circus performers, farm helpers, or treasured companions, American Eskimo Dogs continue to enchant and captivate us with their beauty and unwavering loyalty.