The Border Collie is a versatile and intelligent dog breed known for its exceptional herding abilities. One distinguishing characteristic of the Border Collie is its coat, which can vary in type and texture. In this article, we will explore the different coat types that can be found in Border Collies, providing an in-depth understanding of each variation.
1. Smooth Coat Border Collies
Smooth coat Border Collies have a short and dense outer coat that lies close to their body. This coat type requires minimal grooming, making it low maintenance compared to other varieties. Despite having a smooth coat, these dogs still possess an undercoat that provides insulation during colder weather. Smooth coat Border Collies are well-suited for various climates and are popular among active individuals due to their easy upkeep.
2. Rough Coat Border Collies
Rough coat Border Collies display a longer and coarser outer coat, providing them with a distinct appearance. Their fur may be wavy or slightly curly, giving them a more textured look. These dogs possess a thick undercoat that offers protection from harsh weather conditions. However, due to their long hair, rough coat Border Collies require regular grooming to prevent matting and tangling.
3. Medium Coat Border Collies
As the name suggests, medium coat Border Collies possess a coat length that falls between the smooth and rough coat variations. Their fur is moderately dense and may have some waviness or curliness. This coat type strikes a balance between the ease of maintenance seen in smooth coats and the luxurious appearance of rough coats. Medium coat Border Collies require regular brushing to keep their fur healthy and free from mats.
4. Feathered Coat Border Collies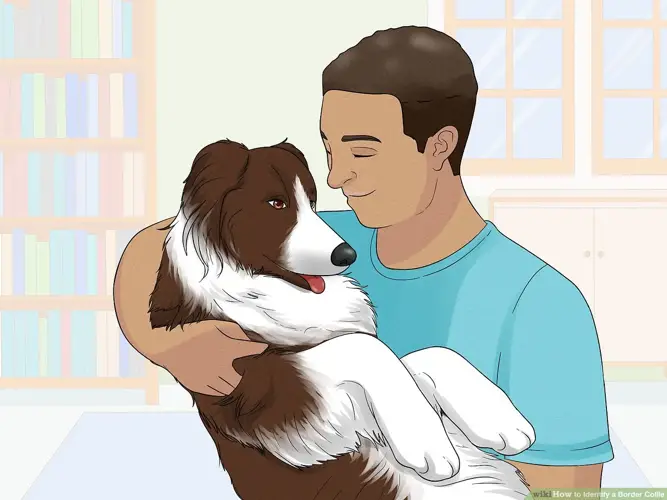 Feathered coat Border Collies exhibit long hair around their chest, belly, ears, and tail. This feathering gives them an elegant and graceful appearance. The feathered coat is usually seen in show lines, as it requires more maintenance to keep it looking its best. Regular brushing and occasional trimming are necessary to prevent tangles and maintain the desired look.
5. Border Collie Coat Colors
In addition to the various coat types, Border Collies come in a wide range of colors and patterns. Common colors include black and white, red and white, tricolor (black, white, and tan), and blue merle. These color variations can occur across all coat types and add to the breed's overall aesthetic appeal.
Conclusion
Understanding the different coat types in Border Collies is essential for owners and enthusiasts alike. Whether you prefer a low-maintenance smooth coat or a more glamorous rough coat with feathering, each variety has its own unique characteristics and care requirements. By considering the coat type that best suits your lifestyle and preferences, you can ensure that your Border Collie remains healthy, happy, and looking their best.